We're always on the lookout for new mystery, suspense and thriller books, and with this series of recurring posts, we're looking at Indie Mysteries, books published by small, independent publishers, or self-published, that recently caught our eye ... and may be of interest to you too. Most of these titles, selected primarily from the Smashwords website, are ebook only, though some may also be available in a print format.
— ◊ —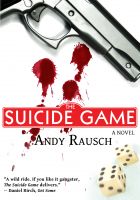 The Suicide Game
by Andy Rausch
Non-Series
Night Publishing (Ebook)
August 2011

When five bored rich kids bet each other as to who will be the first to drive an innocent victim of their choice to death, little do they realise that one of those they randomly select in a shopping mall is the Mafia's top West Coast hitman.

How would they know? He is black and without a single fluid ounce of Italian blood in his veins, albeit with gallons of the stuff on his hands.

This hitman may be sad, he may even be ready to die, but he isn't exactly suicidal – more homicidal, definitely more homicidal, you might say.
Also available in a Kindle edition.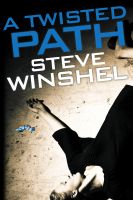 A Twisted Path
by Steve Winshel
Non-Series
Dystel and Goderich (Ebook)
August 2011

Bill Furyk is an ex-cop with an anger management problem and intimate relationship with Vicodin. For the last two years he's been a civilian, but people in need still seem to find him.

When a woman from his past is arrested after being found hunched over the body of her still-bleeding husband, a knife in her hand, he is pulled in. As he tries to untangle what happened to the meek, gentle Merrill, a larger story unravels. He picks at the threads and learns of a brutal, cruel, and profitable venture in which troubled young women are tricked into becoming playthings for powerful men. Politicians, police, and professionals are the clients. The dead man was a therapist who treated the young women, then recruited them into this form of slavery.

Furyk must find out if the wife is the killer. But when he begins to uncover the vast, horrible business that is behind the murder, he is determined to put an end to it.
Also available in a Kindle edition.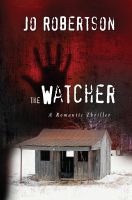 The Watcher
by Jo Robertson
A Bigler County Thriller
1st in series
Self Published (Ebook)
August 2011

Forensic psychiatrist Kate Myers believes the killer of two teenage girls in Bigler County, California, is the same man who savagely murdered her twin sister over fifteen years ago. Working with a single-minded tenacity, she sets out to prove it.

Deputy Sheriff Ben Slater hides his personal pain behind the job, but Kate's arrival in his county knocks his world on its axis. He wants to believe her wild theory, but the idea of a serial killer with the kind of pathology she proposes is too bizarre.

Together they work to find a killer whose roots began in a small town in Bigler County, but whose violence spread across the nation. A Janus-like killer, more monster than man, he fixates on Kate. The killer wants nothing more than to kill the "purple-eyed girl again."
Also available in a Kindle edition.
— ◊ —
For more recently published Indie Mysteries, visit the Smashwords Mystery and Detective category page or the Thriller and Suspense category page.