We're always on the lookout for new mystery, suspense and thriller books, and in this series of recurring posts, we're looking at Indie Mysteries, books published by small, independent publishers, or self-published, that recently caught our eye ... and may be of interest to you too. Most of these titles, selected primarily from the Smashwords website, are ebook only, though some may be available in a print format.
— ◊ —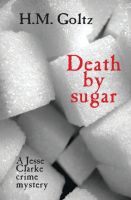 Death by Sugar
by H. M. Goltz
Non-Series
Self Published (Ebook)
June 2011

Private investigator Jesse Clarke thought sugar was a friendly substance ... until it appears in two of her cases for all the wrong reasons. Traces of sugar are connected to a bomb that blew up her client's Mercedes, and could sugar have duped the immune system of a client's mother over thirty years ago, resulting in her death? Jesse finds herself talking to the living and the dead to get results.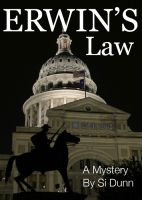 Erwin's Law
by Si Dunn
Non-Series
The Fiction Works (Ebook)
June 2011

When Erwin Tennyson, an unemployed newspaper writer, who made his living reviewing detective novels, stumbles over a woman's dead body in the park, he reports his find to the budget-challenged Austin, Texas police. Erwin is convinced the woman was murdered, and he is appalled when he learns the police have listed her as a "Jane Doe suicide." Erwin decides to become a private investigator to try to earn a living—and to track down the woman's killer.

But Erwin is no tough guy. He has zero fighting skills, and hasn't fired a gun in 40 years. Working as a P.I. without a state license is a felony in Texas; only ex-cops or university graduates with criminal justice degrees qualify for the permit. Undaunted, Erwin takes the law into his own hands and risks arrest as he investigates, unaware that he is setting himself up to be the killer's next victim.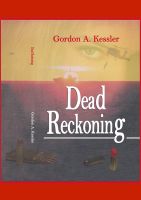 Dead Reckoning
by Gordon Kessler
Non-Series
Self Published (Ebook)
June 2011

NCIS investigator Janelle "Spurs" Sperling goes undercover aboard a small US Navy ship to find out why its crew members are disappearing one by one. Not knowing whom she can trust, she encounters high seas, drugs, sexism, homophobia, love and murder aboard a ship of horrors before discovering the real danger. She is thrown into non-stop, life-threatening situations as she uncovers startling clues while teaming up with both friend and foe to stop an unthinkable terrorist plot to kill thousands of Americans. She soon discovers that the ones wearing the white hats aren't always the good guys as memories of a traumatic childhood event comes back to slap her in the face and reveal that she is an unwitting pawn in a deadly game between the US government, ruthless terrorists and her own family.

Note: This book was originally published in hardcover in 2002, and is now available at a special price as an ebook.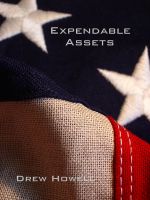 Expendable Assets
by Drew Howell
Non-Series
Self Published (Ebook)
June 2011

In Afghanistan, a diplomatic protection mission goes horribly wrong, catapulting an aspiring politician to the heights of power and leaving a skilled intelligence operative under federal indictment. Years later, veteran police officer Bobby Ryan stumbles across a strange list linking ten jobs to ten cities and within hours he is dead.

Are the two somehow connected?

As FBI counter-terrorism specialist Sam Calvert pieces together the clues, the special agent realizes that the investigation's prime suspect may be the only one who can stop a deadly new attack in time. The question is: Will a man betrayed by his own government still serve those who seek to destroy him?
— ◊ —
For more recently published Indie Mysteries, visit the Smashwords Mystery and Detective category page or the Thriller and Suspense category page.