We're always on the lookout for new mystery, suspense and thriller books, and with this post we're introducing a new recurring topic, Indie Mysteries, books published by small, independent publishers, or self-published, that caught our eye ... and may be of interest to you too. Most of these titles, selected primarily from the Smashwords website, are ebook only, though some may be available in a print format.
— ◊ —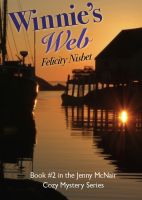 Winnie's Web
by Felicity Nisbet
A Jenny McNair Campbell Mystery
2nd in series
The Fiction Works (Ebook)
June 2011

Jenny McNair Campbell, reluctant assistant to her private detective father, moves into the craftsman cottage she has inherited from her beloved bohemian artist great aunt, Winnie. The day she arrives in her new home, located on beautiful Anamcara Island in the Pacific Northwest,she digs up a skeleton in her rose garden. She also discovers that her aunt had enemies. Jenny attributes her unawareness of this to her aunt's ability to see the best in everyone and to her philosophy that what others think of you is none of your business.

Unfortunately Jenny is not as steadfast in her ability to follow that mantra, especially when she is confronted with the unwelcoming committee on the island. She soon realizes that some of the current islanders are carrying on a fifty-year-old grudge which now, with Winnie gone, is directed towards her.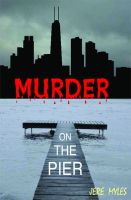 Murder on the Pier
by Jere Myles
Non-Series
Fideli Publishing (Ebook)
June 2011

His time was coming, just like his running, his life was improving with every step he took. Held back only by the speed with which he chose to race, and the people he had to pass on his way. He was indeed on his way to ... His thoughts stopped as he noticed them. But by then, it was too late. And no one would hear him scream. There would be no race next week.

This murder is only the beginning of a sordid number of events. Events etched against the Chicago skyline that will involve every echelon of the Chicago police department and make a talk show host a household name.

Note: This book was originally published in trade paperback in 2008, the first of a trilogy of mysteries set in Chicago, now available at a special price as an ebook.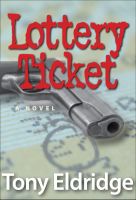 The Lottery Ticket
by Tony Eldridge
Non-Series
Self Published (Ebook)
June 2011

Seventeen year old Jason Breezey lost his mother when he was eight. Now, he loses his father just months before graduating high school. But unknown to him, his father may have purchased the winning ticket to the largest undivided jackpot in lottery history just days before his death.

Unfortunately for Jason, Martin Chesterfield, The CEO of the firm his father worked for, finds out about the winning ticket. Fueled by greed and power, Martin will stop at nothing to find the ticket and claim the historic prize for himself.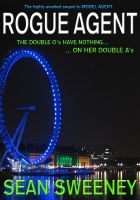 Rogue Agent
by Sean Sweeney
Non-Series
Self Published (Ebook)
June 2011

When the 2012 Summer Olympics opened in London, security was at a fever pitch. They said it was going to be the safest Olympic Games yet.

They were wrong.

Heightened security did not stop a terrorist attack on the final group stage match of the Olympic soccer tournament between the United States and the host Great Britain, played at the fabled Wembley Stadium, the home of British football.

The CIA calls upon the one agent — Jaclyn Johnson, a.k.a. Snapshot — they can count on to seek out those responsible and bring them to justice.

But what occurs in London during Snapshot's mission leads to political maneuvering — and Jaclyn going against everything she knows.
— ◊ —
For more recently published Indie Mysteries, visit the Smashwords Mystery and Detective category page or the Thriller and Suspense category page.